To setup your Dominion Lending email account in Outlook 2016 using IMAP, please follow these steps:
In Outlook click "File" then "Account Settings":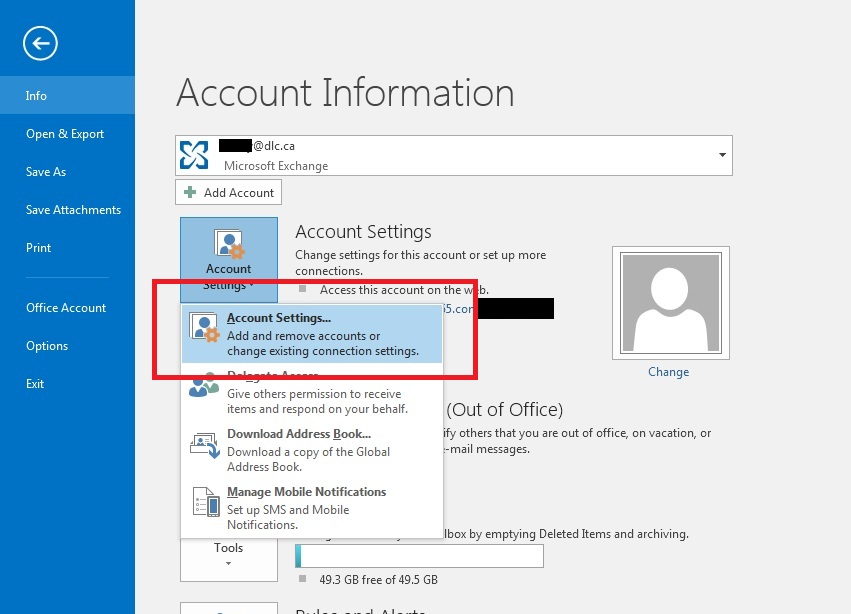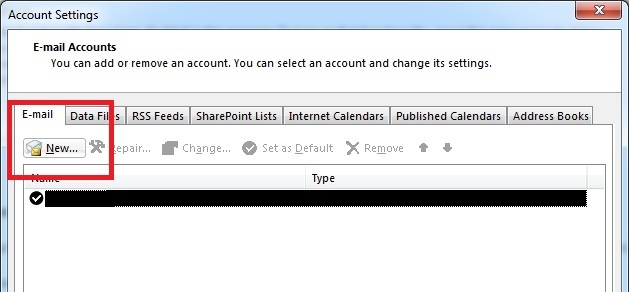 Select "Email Account" and click "Next":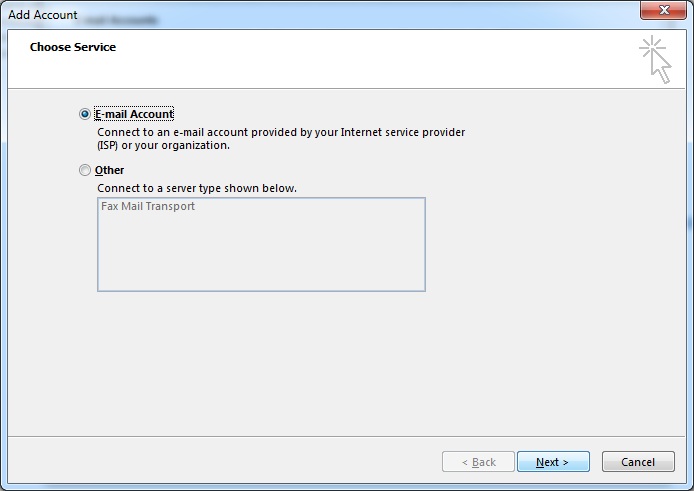 Then select "Manual Setup" and click "Next":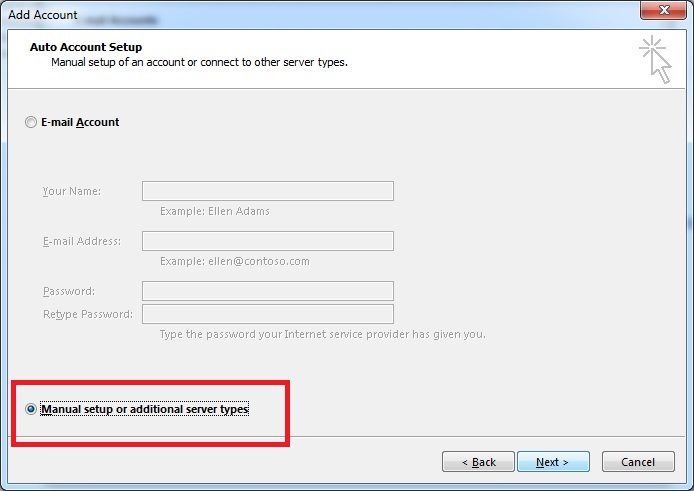 Now select "POP or IMAP" and click "Next" as shown: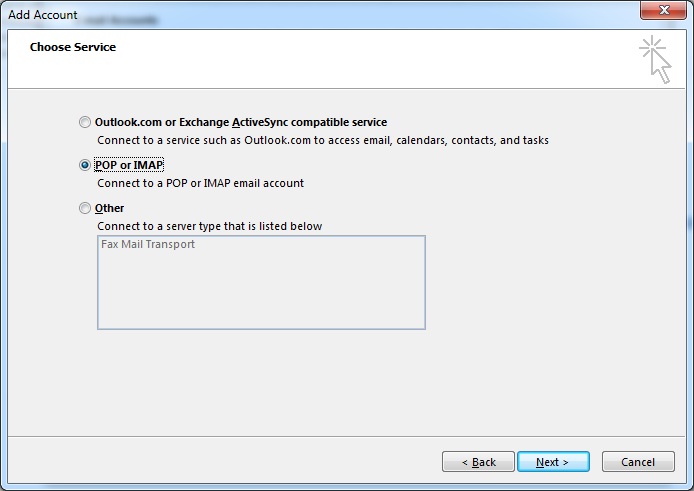 Now select "IMAP" for account type, enter "mail.dominionlending.ca" for both incoming and outgoing mail servers, and enter your email account and password. Make sure your username is also your email address. Then click on "More Settings":
Under the "Outgoing Server" tab select the settings as shown below then click on the "Advanced" tab: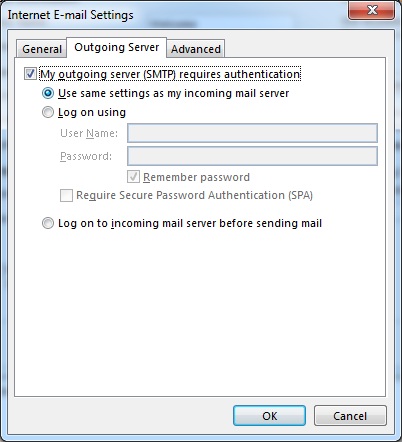 Finally, under the "Advanced" tab make sure all your settings are as shown the click "OK":
Now click "Next" and Outlook should verify that your settings are correct. You should see a window which looks like the following if everything is setup as it should be:
Click "Close" and then "Finish". If your email seems to be working as it should be, you can stop here. If Outlook says that you've properly configured your mailbox but your inbox seems to be empty still, please follow the last step in this guide.
Highlight your newly added

inbox

 inside of Outlook so it looks like the following:
Now on the top bar (ribbon) inside of Outlook, click on the "Folder

" tab. You should see an button labeled "

IMAP Folders

" which has a gadget icon on it. 
Click on "IMAP Folders" and the following window should appear.
Make sure the box for "When displaying hierarchy in Outlook, show only subscribed folders." is unchecked as this will allow you to see all the folders that exist inside of your Webmail.
You are now done your Outlook email setup!
If you are unsuccessful in setting up your Outlook account please submit a ticket via the Support Portal by CLICKING HERE and we'll do our best to assist you!