As you may be aware, we're currently in the process of rolling-out a new website system(WordPress) which adds a lot more functionality and flexibility to our websites.
Example: http://ktest.ca
An upgrade button has been added to your intranet interface which allows you to upgrade your DLC hosted website. The following screenshot outlines where to find this option which is labeled "Upgrade To New Site":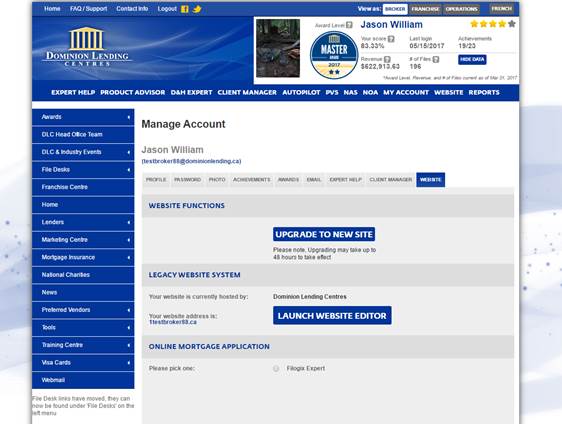 This option is under My Account > Website > Upgrade To New Site
Important Note:
If your Domain name is setup in a way that DLC does not manage your DNS, please see our article on Domain Name Records which explains what records to update on your end for your website to be visible on the internet.
If you have any questions or concerns regarding our new websites, please submit a support request and we can help out further.