Once you've logged into your AutoPilot account, navigate to the "Message Centre" tab

You'll now see a smaller set of tabs right under the "Message Centre" button. Please click on "Organizer"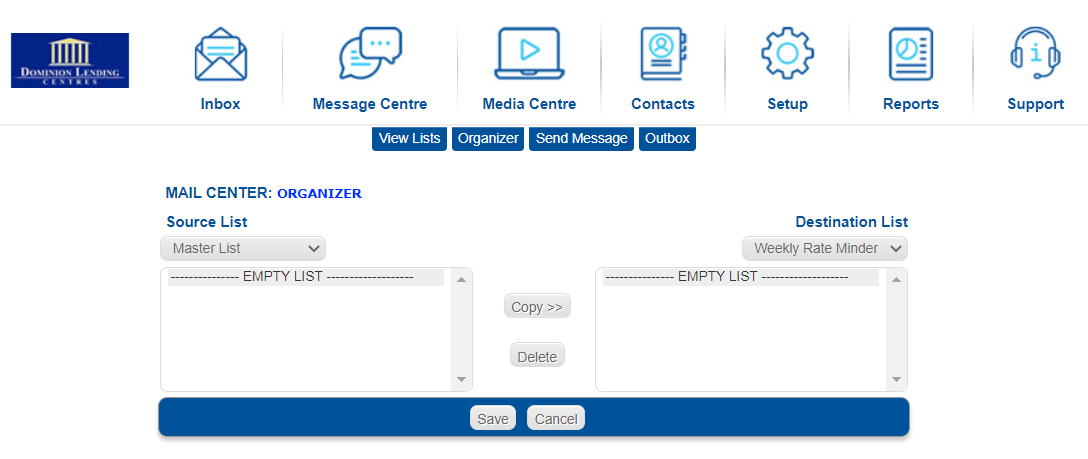 From this interface, you can now choose which contacts from your Master List get copied into a new list of your choosing. To choose the contacts, you'll need to highlight them. The easiest way to highlight your entire Master List would be to click on the contact at the very top of the list and then scroll to the bottom of that same list and while holding the "shift" key, click the bottom contact. This will ensure that you have highlighted every single contact in the Master List to be transferred to your list of choice.

Once you've finished copying over the contacts, click "Save" at the bottom and you're done!