To add a generated HTML signature or a JPEG file as your signature in Outlook, please follow these instructions:
Begin by clicking on "File" and next, click "Options":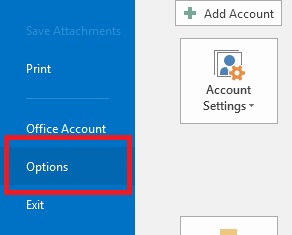 Click on the "Mail" side tab and click on the "Signatures" button: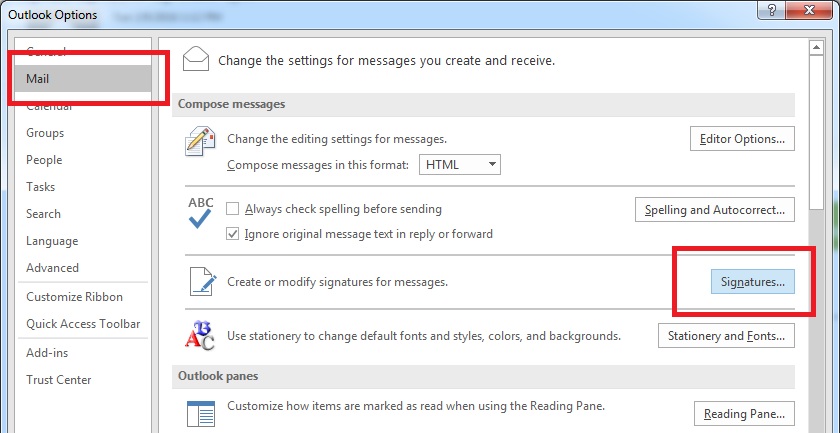 Click the "New" button, and enter a name for your signature: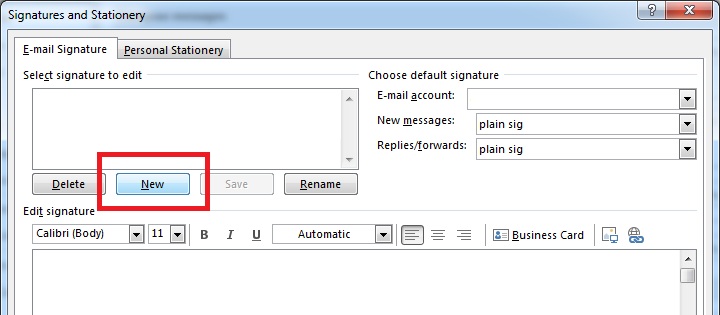 In the top right of the window, choose your email account and select if you want your signature to be added to new messages and replies/forwards by selecting the name of that signature from the drop-down menus:

To Add a JPEG image file:
If you want to add a JPEG file to your signature, you can do so by clicking on the button shown in this picture. Upload the file and click "Ok"


To Add an HTML file:
Open the HTML file you generated from the Intranet (it should open in your web browser)

Press CTRL+A to select all, and hit CTRL+C to copy it.

Open Outlook

File > Options > Mail > Signatures

In the signature field, press CTRL+V to paste your signature.
Click "OK" to finish your signature.
You are now set up and ready to go!
If you are still unable to install your signature successfully please submit a ticket via the Support Portal by CLICKING HERE.