If you are going to be out of office an auto-responder can be turned on through the Intranet. To do so please follow these steps:
Begin by logging into the Intranet and clicking on "My Account":


From there click on the "Email" tab (Note: the auto-responder will only work with the full email box selected, if you wish to keep the forwarder then an auto-responder would need to be set in your receiving email account):

Finally, "Enable" the Auto-responder, then fill out the subject and body of your choosing, click on the "Agree to terms" box and click "Save":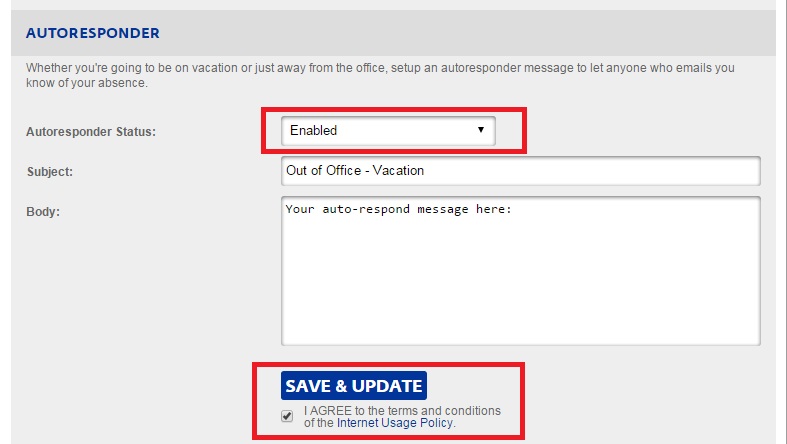 Your auto-responder should now be set. Please make sure to test it first to ensure it works, if you have followed these instructions and it doesn't seem to have worked then please submit a support request and we'd be happy to help out.