1 .Login to your DLC intranet Menu

2.Click

it will direct you to https://apps.rackspace.com
3. Enter your email credentials: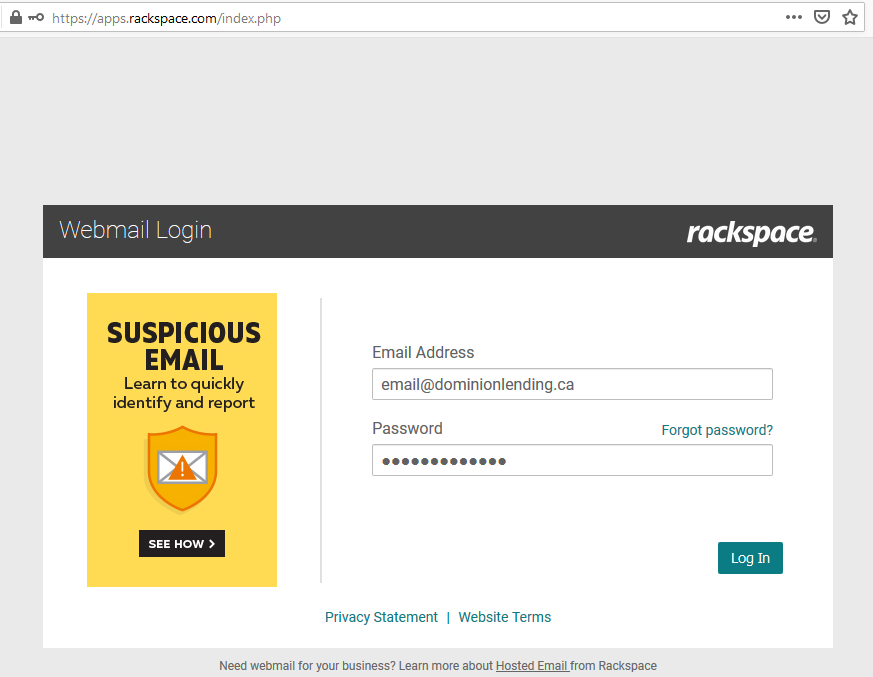 4. Click on the menu in the top right hand corner

5. Click "Settings"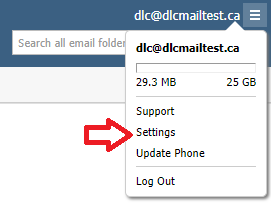 6. Click on "Incoming Email"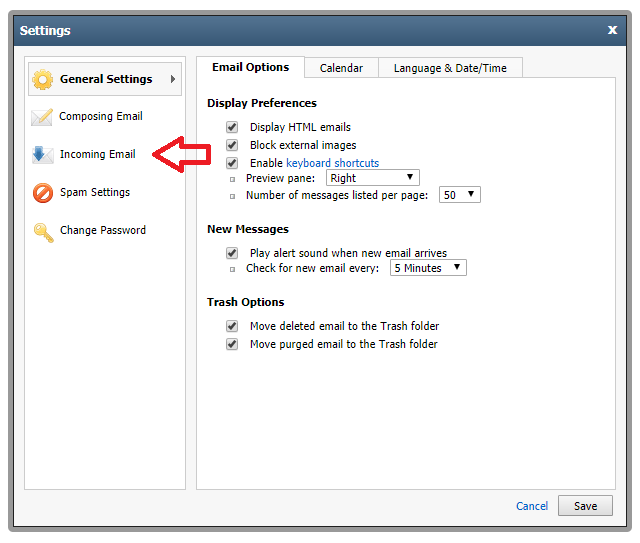 7. Click on "Forwarding" and from here you'll have the option to toggle the status to "On" or "Off".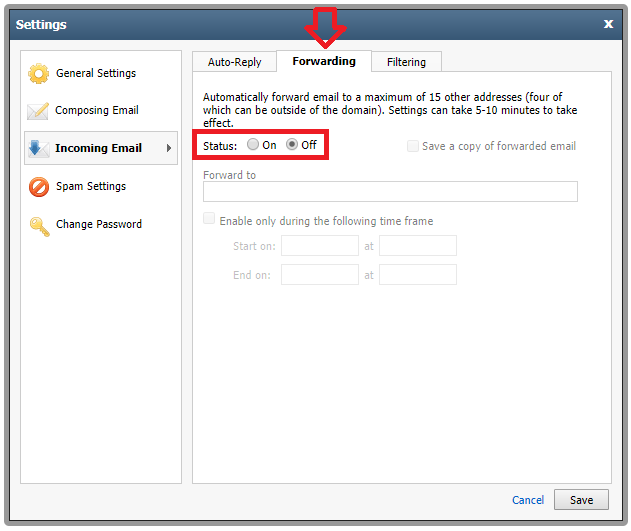 If you'd still like to receive emails to this mailbox but also want them forwarded to another email address, use the "Save a copy of forwarded email" option. If you do not want to manage this mailbox at all, leave this option unchecked so you do not experience quota related problems in the future.

You'll also see an option to only forward emails during a specific time frame.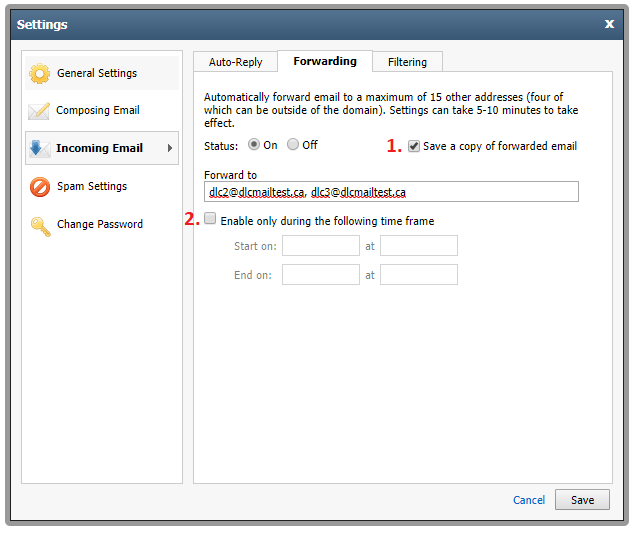 Lastly, if you want to forward to multiple email addresses, make sure you separate each email address with a comma.

Click "Save" and you're done!