Please follow the steps below to add the hyperlinked image signature in your Gmail

1) Download the image signature file to your PC.
2)Click on the small Gear icon on the top right side of the Gmail(as shown in the picture)



​


3) Click "Settings" option.

4) From within the General tab, scroll down until you see the signature field. If you already a picture there in the text field, remove it. Select your new image signature by clicking on the Picture icon(as shown below)
Choose Upload> Select a file from your device and select your image signature from where you saved it in step 1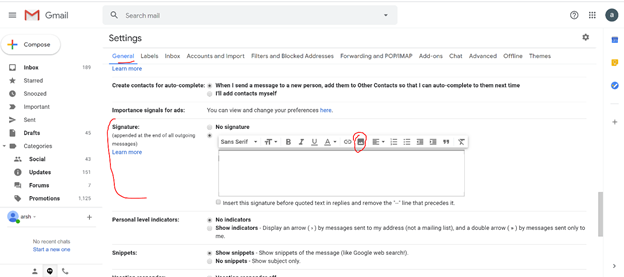 ​​



5)Once the image is insert in the signature field, click on the image, scroll down and select the size for the image (see screenshot below for reference)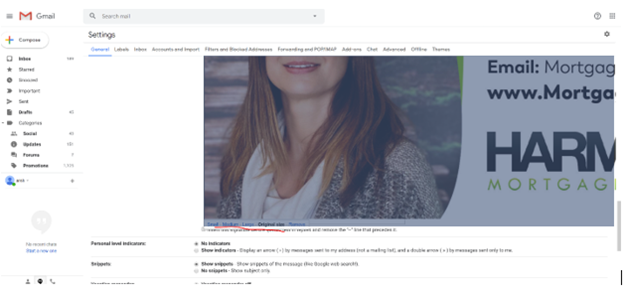 ​



6) Once the size is selected and the image is properly inserted, you can link your velocity application to the image .Before linking your velocity link, select the whole image by clicking and dragging the mouse cursor over the image (or use Ctrl+A / Cmd + A ). The blue color indicates that the image is selected as shown below.
​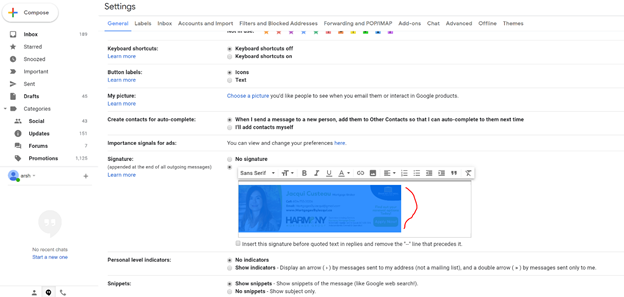 7) Click on the Link icon beside the picture icon(see below)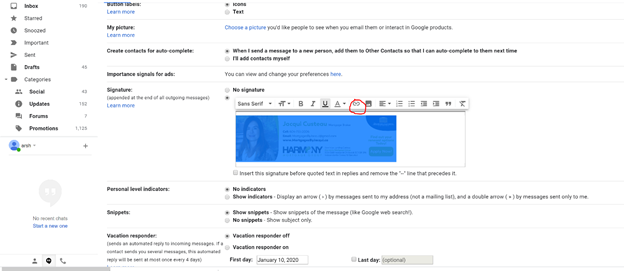 ​​



8) When you click on the Link icon, you will see the Edit Link dialog box. Insert the link that you want in the Web address field and delete everything in the Text to display field. CLICK OK. Scroll down and click on Save Changes option.​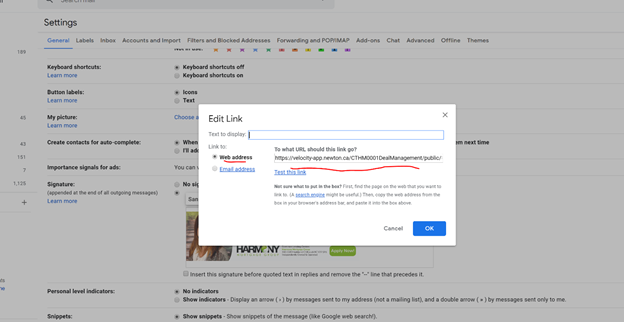 You are done! Test your hyperlinked signature by composing and sending a new email.

Let us know if you have any questions! Submit a ticket Click Here