Download the picture/video file you would like to share/post in Facebook.
Login to your Facebook account
Click your profile that will bring you to your Timeline tab

Click the Photo/Video option.
It will open up your local files, locate the Social Square/ Video you downloaded.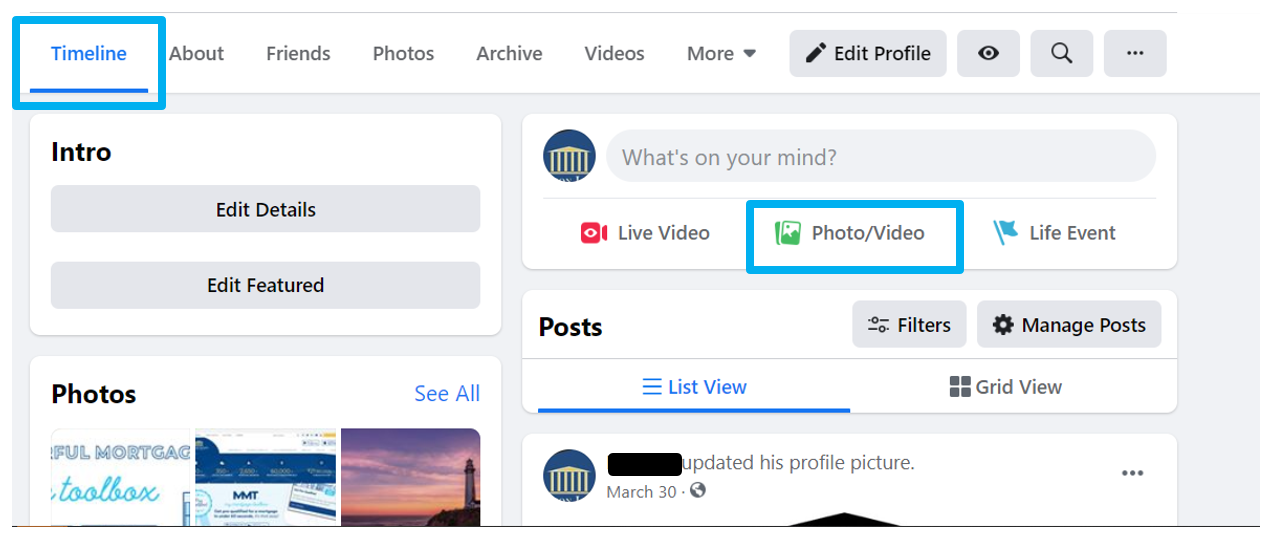 The "Create Post" window will pop-up
Change the privacy settings - Public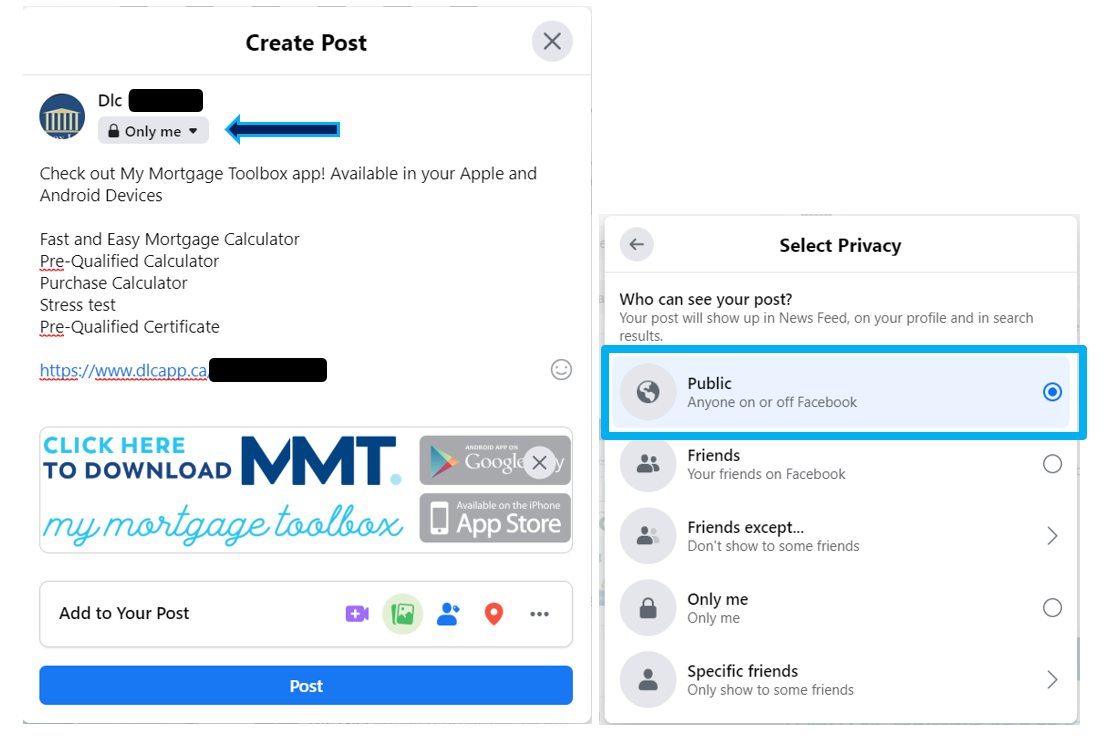 Click POST and everyone can see your post in your timeline and news feed of your friends/followers in Facebook.