For Franchise Owners/Admins:
1) Login to DLC Intranet www.dominionintranet.ca with the Franchise Intranet Account
2) Click on the Franchise Name from the top right section of the Intranet and Choose My Account Settings option.

3) Go to Agents Tab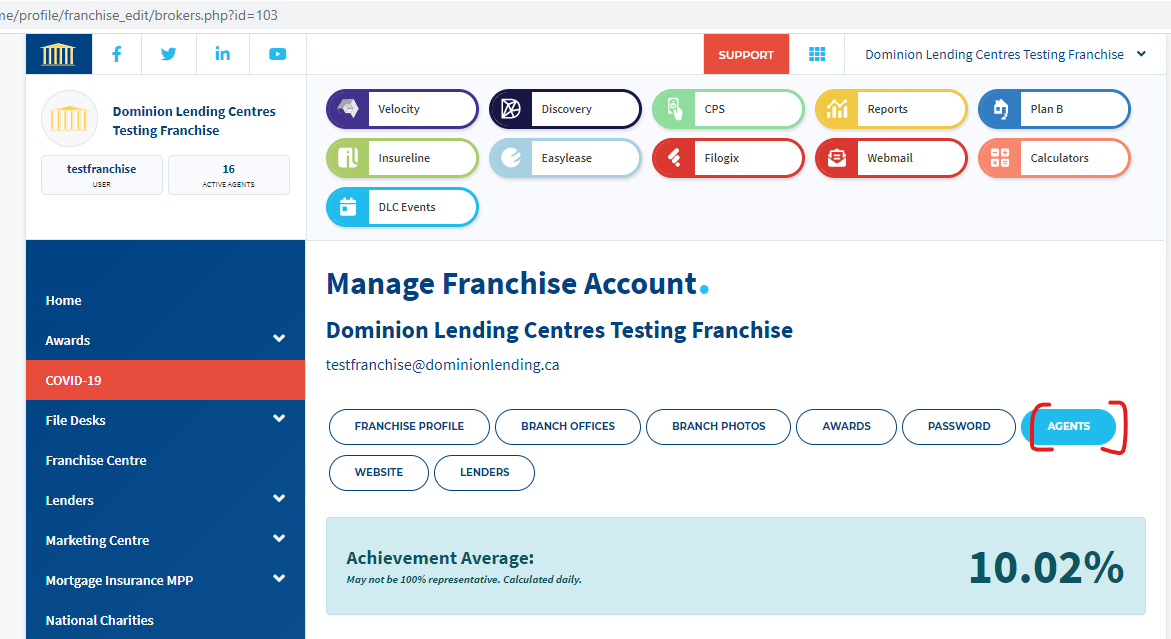 4) Look for the name of the agent and under the Agent's Name , click on the Edit option

5) Once the Agent's Profile opens, scroll down to the end of the profile and choose Confirm Account Suspension option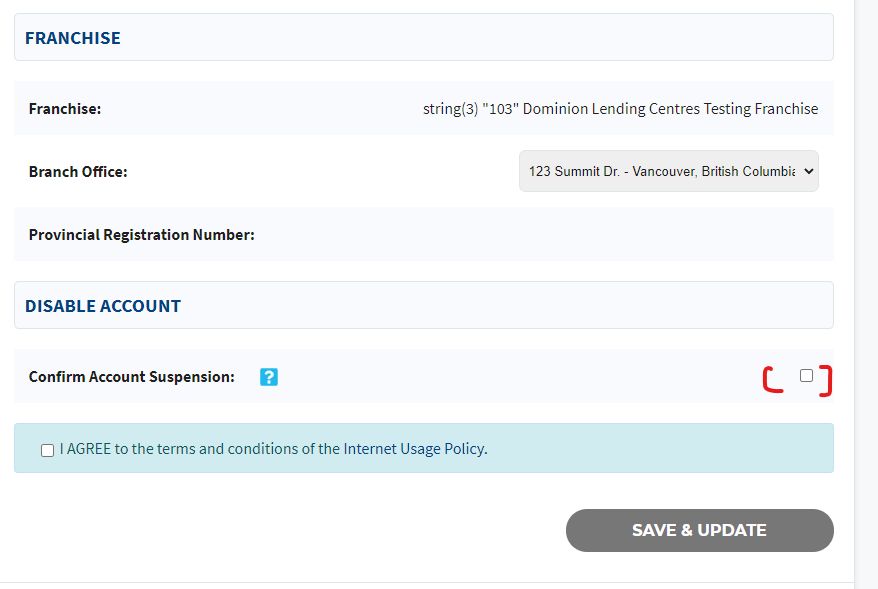 6) Enter additional details such as Attrition reason, details, suspend immediately etc.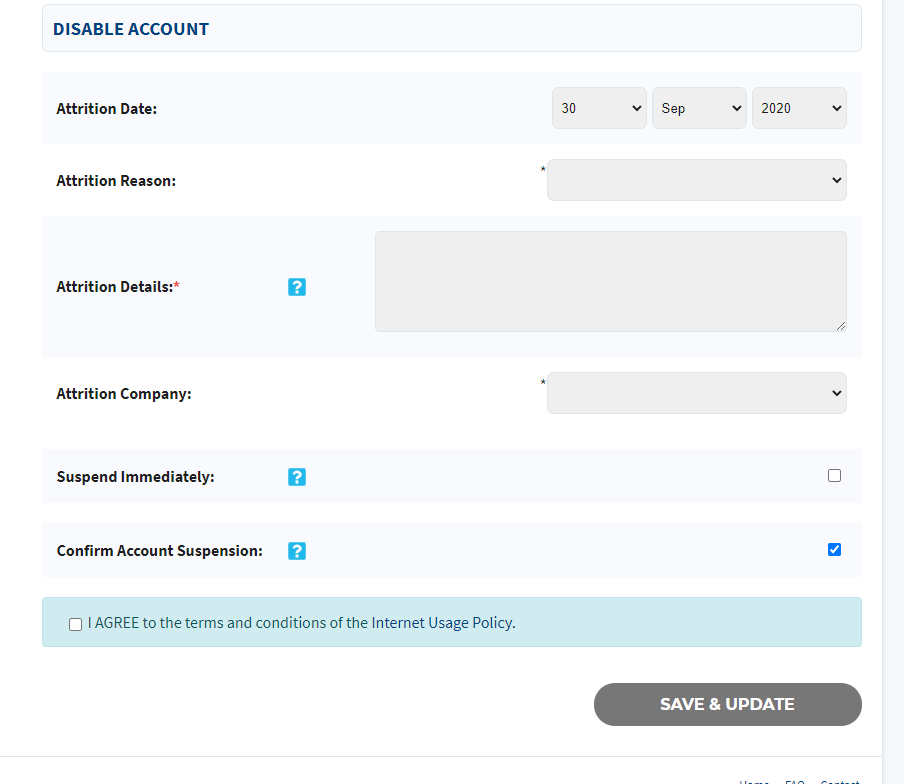 7) Scroll to the bottom, check "Agree to terms & conditions" then click "Save & Update".
8) Please don't forget to terminate the agents Velocity Account by sending an email to customercare@newton.ca or click here for more info
If you're having any problems with this at all, please submit a support request and our support team can help out further.