1.Login to your DLC intranet www.dominionintranet.ca
2. Click "Webmail" and log in into your Account - Rackspace

Note: If you don't have DLC intranet for your account, you can also directly login to
Rackspace webmail by going to apps.rackspace.com
3. Click on the menu in the top right hand corner

4. Click "Settings"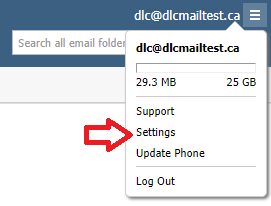 5. Click "Security" option.
6. Then Click "Change It Now" option to change your password.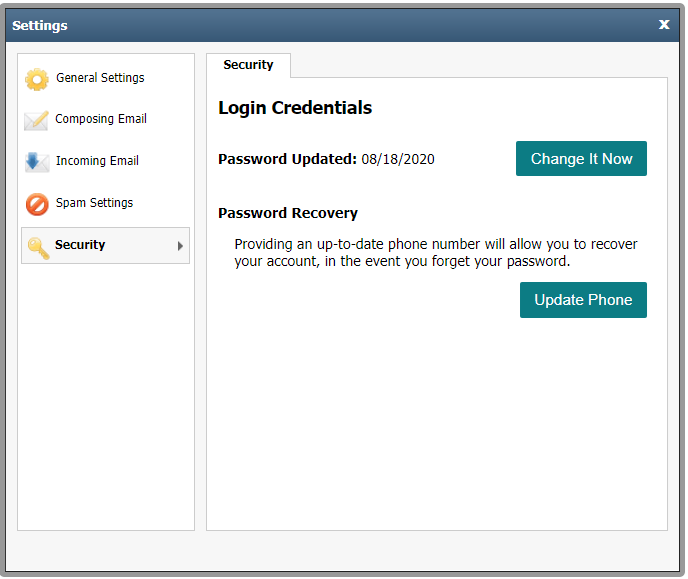 7. Type your current password and then provide your new password twice and click "Save"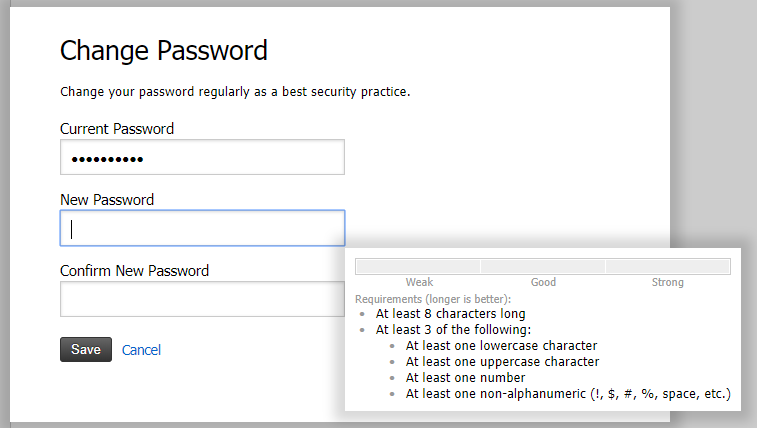 8. You're done!
You'll now need to update your password inside of all email programs that you use to manage this email account. Outlook, Gmail and your cellphone (Iphone or Android) would be examples of where you need to change this password.